Creating a Future-Ready HR: In Conversation with L. David Kingsley
Are you an HR professional dedicated to enhancing employee experience? Have you fallen prey to these common HR myths: that treating employees like customers is outdated, that employee satisfaction is the same as employee engagement, and that HR can't directly impact company culture? Don't believe the hype.
L. David Kingsley is on the podcast this week to debunk these myths and reveal the truth about how you can truly enhance the employee experience. If you want to get your HR department future-ready, consider these important points L. David shares:
The Impact of Talent Development
In the rapidly changing business landscape, talent development plays a crucial role in shaping the organizational culture and employee experiences. Recognizing the importance of growth and self-actualization for employees, businesses are shifting their focus from treating them as customers to enhancing their overall experience. By ensuring that employees understand the larger purpose behind their work and how it connects to the organization's mission, companies can create a sense of value and engagement in the work environment.
In his conversation with Andy Storch, L. David Kingsley emphasizes the significance of talent development in the modern workplace. He points out that HR 3.0 is all about creating an atmosphere where employees feel valued and have a sense of personal agency. This approach leads to happier, more engaged, and more productive employees. In the wake of the COVID-19 pandemic, the adaptability and resilience of talent development strategies have become essential in addressing the challenges of remote work and the evolving gig economy.
The Future of HR
The role of HR in today's organizations is evolving in response to the emerging challenges and opportunities in the business landscape. The future of HR lies in adaptability, transparency, and agility, with a focus on serving shareholders and stakeholders rather than just maintaining a family-like atmosphere. Balancing the needs of employees with the organization's strategic goals is at the core of contemporary HR practices.
During the podcast interview, L. David Kingsley shares his thoughts on the future of HR, which includes adapting to new workforce dynamics, embracing remote work, and effectively managing talent in a post-pandemic world. He emphasizes the importance of transparent communication and flexible policies, as well as understanding that employees and employers may have differing priorities. By addressing these concerns and fostering empathy and humanity, HR leaders can drive improved employee experiences and develop a more resilient workforce.
The Tug of War in Hybrid Work Environments
The ongoing debate around hybrid work environments has created a tug of war between employees who prefer remote work and employers who wish to bring them back to the office. Navigating this complex issue requires clear communication, flexibility, and collaboration, with a focus on employee well-being and productivity.
L. David Kingsley addresses this challenge in the podcast, highlighting the importance of understanding the needs and preferences of knowledge workers in this new work landscape. His insights suggest that companies must strike a balance between promoting collaboration and community-building while respecting the choices and autonomy of their employees. By fostering a supportive environment and engaging in open dialogues, organizations can overcome the obstacles associated with hybrid work.
Importance of Job Architecture in Mergers and Acquisitions
Mergers and acquisitions often bring challenges related to job architecture and role alignment. Ensuring a smooth transition requires developing a clear crosswalk between organizations, allowing employees to understand their new positions, and treating them with dignity and respect. HR leaders play a critical role in providing clarity during this process, minimizing ambiguity, and supporting employees during the integration phase.
In his conversation, L. David Kingsley emphasizes the significance of job architecture in conducting successful mergers and acquisitions. He advises HR leaders to spend time developing job architecture to create a transparent and structured framework for integrating employees and reducing uncertainties. Those who excel in this aspect will contribute to the successful outcomes of M&A activities by strengthening the combined organization's talent pool and fostering a positive culture.
Being Human to People During M&A
In the high-stakes environment of mergers and acquisitions, employees often face uncertainty and anxiety. HR professionals must demonstrate empathy and be a voice of stability to support their workforce during these transitions, creating a culture of safety and trust that enables employees to adapt and thrive.
L. David Kingsley underscores the need for HR leaders to be human during M&A transactions, treating employees with care, respect, and understanding. He encourages frequent and clear communication, highlighting the importance of providing accurate information and context so that employees can make informed decisions. By being human and compassionate in their approach, HR professionals can effectively manage employee emotions, preserve valuable talent, and ultimately foster a successful integration between companies.
L. David Kingsley is the Chief People Officer at Intercom, a customer service platform designed to streamline communication between businesses and their customers. With a background in consulting, David brings a fresh perspective and innovative approach to the HR world, focusing on treating employees as customers and enhancing their overall experience. His journey in the industry began at renowned companies like Booze Allen and Accenture, before transitioning to tech giants like Salesforce, MuleSoft, and Alterix. Alongside his current role at Intercom, David serves on several board roles, including the Board of Directors of Nevadi and advisory roles at Change, Engine, performatory, and Enterprise Ireland.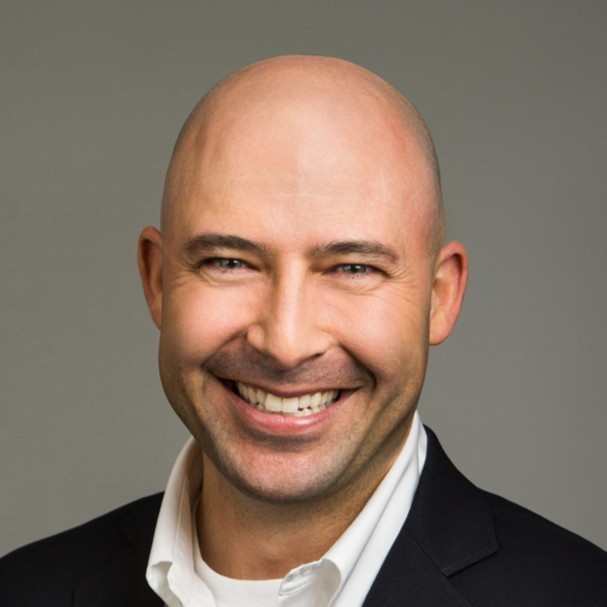 Listen to the podcast episode here:
Join us in the Think Tank Community!
The Talent Development Think Tank Community is where talent development professionals come together to share best practices, discover the latest trends, hear from experts and solve challenges so that they can perform better in their jobs and help their companies develop their people more effectively. If you are looking for new ways to engage and develop your people and accelerate your career success, this is the place for you. We have two levels to accommodate the different phases of where you are in your talent development career and journey.