Unlock Your Promotability: The Five Keys for HR Executives with Amii Barnard-Bahn
If you're feeling stuck in your current HR role despite your skills and experience, constantly overlooked for promotions, then you are not alone!
You may be putting in long hours, taking on additional responsibilities, and even pursuing further education or certifications, but still not seeing the career advancement you desire. Instead, you may be feeling frustrated, undervalued, and unsure of how to break through to the next level.
But there is hope! By focusing on the five key elements of promotability - self-awareness, strategic thinking, business acumen, leadership, and networking - you can increase your value to your organization and position yourself for career success.
Amii Barnard-Bahn is on the podcast this week to share how to unlock your promotability. Here are the highlights:
The Five Key Elements of Promotability
In today's competitive landscape, HR executives must not only excel at their job but also master the art of promotability. Promotability encompasses a range of skills and qualities that help individuals stand out from their peers, making them the ideal choice for career advancement. The five key elements of promotability are self-awareness, external awareness, strategic thinking, thought leadership, and executive presence. By honing these skills, HR executives can accelerate their career growth and achieve personal and professional success.
During her conversation with Andy Storch, Amii Barnard-Bahn shared her insights on the five key elements of promotability. According to Amii, self-awareness involves identifying and acting on blind spots, while external awareness focuses on networking and seeking feedback from mentors and colleagues. Strategic thinking skills include keeping up with industry trends, anticipating problems and opportunities, and being adaptable. Emerging as a thought leader involves sharing knowledge and expertise through writing and speaking opportunities. Lastly, developing executive presence requires projecting confidence and gravitas through one's speech and actions.
The Importance of Self-Awareness
Self-awareness plays a crucial role in career advancement, as it allows HR executives to recognize their strengths and weaknesses, enabling them to make informed decisions about their professional development. By improving self-awareness, individuals can better understand their motivations, emotions, and values, which can directly impact their ability to lead and make strategic decisions. Gaining self-awareness also requires individuals to be open to feedback and willing to make necessary changes to improve their performance.
Amii emphasized the importance of self-awareness in her conversation with Andy Storch. She shared her belief that self-awareness is the foundation for personal and professional growth and discussed the value of seeking feedback from others to identify areas of improvement. By being open to feedback and acting on it, HR executives can improve their self-awareness, enabling them to make informed decisions about their career direction.
The Promotability Index
As a practical tool for assessing and improving promotability, the Promotability Index offers HR executives the opportunity to evaluate their current standing in their careers. With 82 questions encompassing the five key elements of promotability, the index provides individuals with a customized roadmap for personal and professional growth. By utilizing the Promotability Index, an individual can identify specific areas for improvement, set achievable goals, and track progress towards career advancement.
Amii introduced the Promotability Index during her conversation with Andy Storch, noting its value in identifying areas of improvement for HR executives. She believes that using the index regularly allows individuals to take charge of their careers and develop a personalized plan for growth. By incorporating feedback from the index and making targeted improvements, HR executives can enhance their promotability and increase their chances of career advancement.
Thought Leadership and Executive Presence
Becoming a thought leader and exuding executive presence are essential components of promotability. Thought leadership entails being recognized as an expert in one's field, both within and outside the organization. This can be achieved by sharing knowledge and expertise through writing, speaking engagements, or volunteering for professional associations. Executive presence, on the other hand, is about capturing the attention and respect of others through one's confidence, demeanor, and communication abilities.
During her interview with Andy Storch, Amii Barnard-Bahn discussed the importance of building thought leadership and executive presence for HR executives seeking career advancement. She shared that it is essential to become a recognized expert, both internally and externally, to increase visibility and enhance personal brand. Amii also emphasized the role of executive presence in projecting confidence and gravitas, making a lasting impact on everyone one interacts with, from colleagues to potential employers.
The Art and Skill of Delivering Bad News
Delivering bad news is often a challenging aspect of leadership but mastering this skill can greatly enhance an HR executive's overall effectiveness. Effective delivery of bad news involves being honest, clear, and concise while also offering empathy and compassion. Practicing active listening, acknowledging feelings, and offering solutions can go a long way in easing difficult conversations and maintaining a respectful professional relationship.
Amii shared her insights on the art and skill of delivering bad news during her conversation with Andy Storch. She outlined a six-step process for doing so, which includes psychological preparation, conveying benevolent intent, rehearsing confident delivery, explaining without justifying, and adding urgency where necessary. Amii emphasized the importance of taking responsibility and not downplaying the issue at hand while also stressing the value of maintaining a compassionate and empathetic tone throughout the conversation.
Amii Barnard-Bahn is an accomplished HR executive, speaker, and author who has been acknowledged by Forbes as one of the top coaches for professionals in legal and compliance fields. Amii boasts an impressive career spanning a variety of industries, including Fortune Global 50 companies and institutions such as Bank of the West, Adobe, AbbVie, and The Gap. Through her work, Amii has helped countless HR executives advance their careers by teaching them the key elements of promotability. Her multi-disciplinary background in law, organizational ethics, and human resources makes her advice invaluable to professionals striving for career success.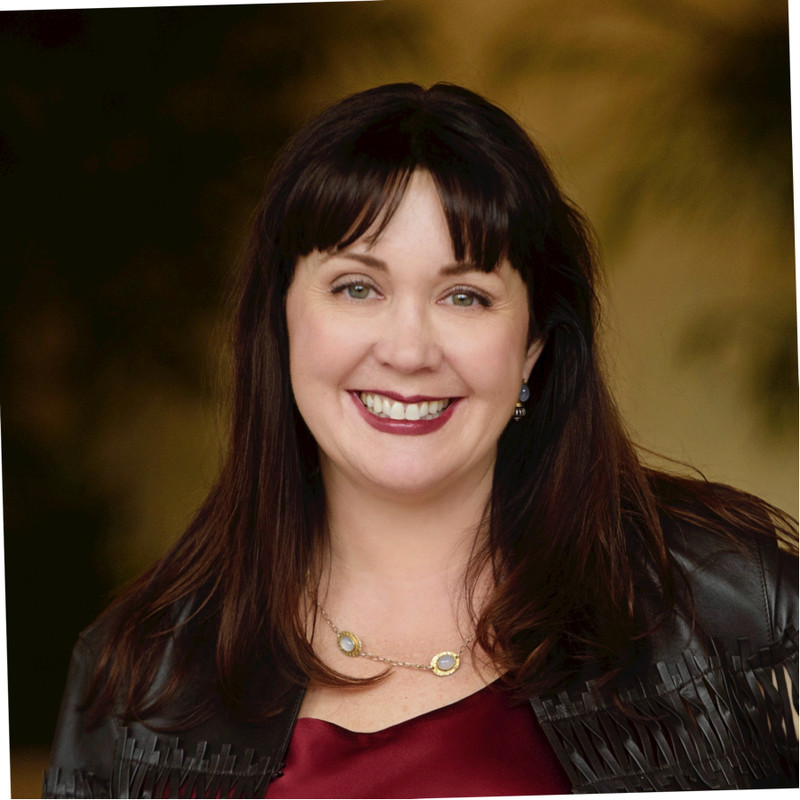 Listen to the podcast episode here:
Join us in the Think Tank Community!
The Talent Development Think Tank Community is where talent development professionals come together to share best practices, discover the latest trends, hear from experts and solve challenges so that they can perform better in their jobs and help their companies develop their people more effectively. If you are looking for new ways to engage and develop your people and accelerate your career success, this is the place for you. We have two levels to accommodate the different phases of where you are in your talent development career and journey.