Prioritizing Potential Over Performance to Develop Talent of the Future with Christopher McCormick
Do you want to take your talent development strategy to the next level and achieve greater business success? What if I told you that shifting your focus from performance to potential could be the key?
By prioritizing potential over performance, you can unlock new levels of success in your organization and ensure that you have the right people in the right positions for years to come. Christopher McCormick is on the podcast this week to tell us how. Here are the highlights:
Shifting Views on Talent Management
In today's dynamic business environment, talent management is adapting to accommodate the ever-changing needs of organizations. With a focus on continuous development, many companies are shifting away from traditional performance reviews to incorporate ongoing feedback and conversations into their talent management strategies. This new approach promotes a more collaborative and supportive atmosphere, fostering growth and development for individual employees and teams alike. Inclusivity also plays a crucial role as companies strive to embrace diverse perspectives and experiences to build stronger, more innovative and effective workforces.
In his conversation with Andy Storch, Christopher McCormick encourages businesses to prioritize ongoing feedback and conversations for their employees, which contributes to better employee engagement and talent development. He highlights how a culture of feedback supports the growth and development of individuals and entire teams, emphasizing approaches like 180-degree feedback and incorporating feedback from diverse perspectives to create a more inclusive talent development approach.
Example of Connecting Business Strategy to Talent Management
Connecting business strategy to talent management is essential to align an organization's workforce with its strategic goals and objectives. By identifying critical roles within the company and understanding the skills and capabilities needed for success in these positions, HR and talent development professionals can devise targeted talent development programs for employees. This alignment ensures that employee growth and development go hand-in-hand with business evolution and ultimately contribute to the organization's overall success.
Christopher McCormick, in his discussion with Andy Storch, emphasizes the importance of mapping current talent to future roles and assessing their potential using models such as judgment, drive, and influence. He shares how Gilead Sciences has connected their talent management strategy to the company's overall goals and focuses on developing individuals for specific roles, particularly in therapeutic areas such as oncology and inflammation. This focus on aligning business strategy and talent management has resulted in a more effective and successful talent development approach within Gilead Sciences.
Prioritizing Potential Over Performance
Focusing on an employee's potential instead of solely evaluating their past performance is crucial for future-oriented talent management. By nurturing the skills and capabilities that will add value to an organization in the long term, companies can build a more adaptable and sustainable workforce. This not only benefits individual employees but also contributes to the overall success of the organization, as it allows for growth and development in an ever-changing market landscape.
During the podcast, Christopher McCormick shares his belief that potential should be prioritized over past performance in the talent development process. He suggests that organizations should concentrate on gauging an employee's potential for growth and adaptability when making talent management decisions. By assessing potential and incorporating it into talent management strategies, companies can ensure they are developing individuals who will contribute meaningfully to the organization's future success.
Making Talent Management More Effective
The traditional approach to talent management is no longer enough to deliver the results required by today's rapidly evolving business landscape. Companies must rethink their talent management strategies, placing greater emphasis on continuous feedback, employee development, and potential for growth. This means integrating feedback and communication into everyday processes, creating more empowered and engaged workforces.
Christopher McCormick highlights that effective talent management must be forward-thinking and focus on the organization's goals and the abilities needed to achieve them. Connecting talent strategy and business strategy, prioritizing potential over performance, and placing an emphasis on continuous conversations and feedback all contribute to a more effective and goal-oriented talent management approach. McCormick's example within Gilead Sciences demonstrates the benefits of embracing this more strategic and dynamic approach.
Developing Talent for the Future
To succeed in the constantly changing business environment, organizations must invest in developing their employees for the future. This includes identifying future "game-changing" roles and competencies required to meet emerging business needs, and providing targeted development opportunities for employees. By doing so, companies can build a workforce capable of navigating future challenges and ultimately driving long-term success.
Reflecting on his experience at Gilead Sciences, Christopher McCormick underscores the need to develop talent for the future by focusing on both individual potential and the organization's strategic objectives. He shares how Gilead is investing in and growing capabilities needed for new therapeutic areas like oncology and inflammation, ensuring their talent development strategies align with their broader business goals. McCormick's insight highlights the importance of future-oriented talent development and the role it plays in achieving long-term success.
Christopher McCormick is a highly respected Senior Director of Talent Development and Inclusion at Gilead Sciences. With an extensive background in strategizing for talent growth across multiple Fortune 100 companies like Blue Shield of California, HP, Starbucks, and Bank of America—his two decades of experience in the field showcases his acumen. Christopher is not only a celebrated HR leader, but he also recently earned recognition as one of CIO Look Magazine's 10 Most Influential HR Leaders to Follow in 2022, in addition to winning the OnCon Icon Awards for Top 50 HR professionals in 2021 and 2022. With a passion for prioritizing potential over performance when developing talent for the future, Christopher's insights are valuable to every talent development professional who aims to bring about greater business success.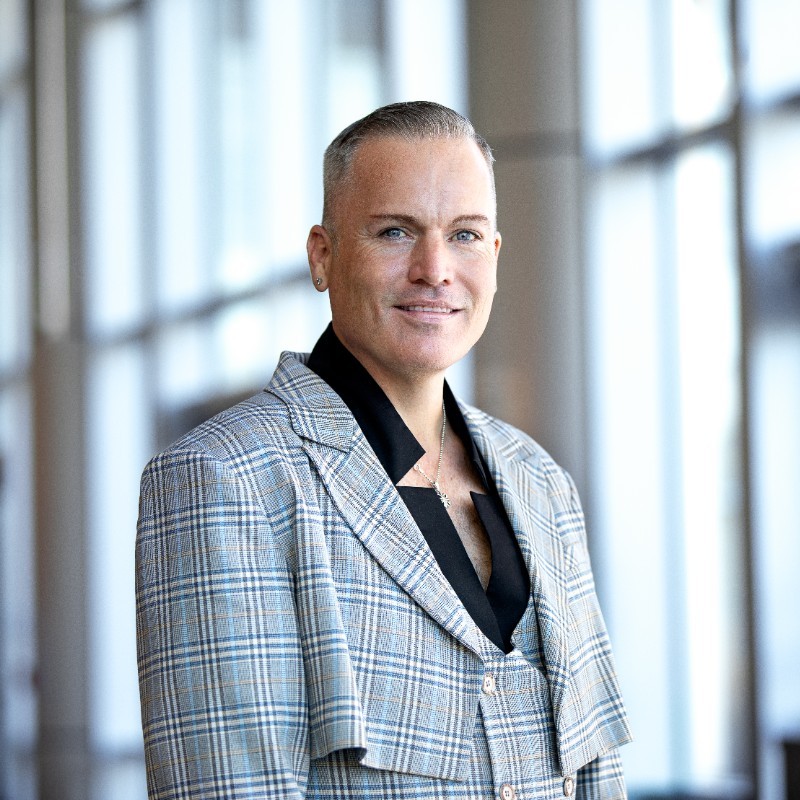 Listen to the podcast episode here:
Join us in the Think Tank Community!
The Talent Development Think Tank Community is where talent development professionals come together to share best practices, discover the latest trends, hear from experts and solve challenges so that they can perform better in their jobs and help their companies develop their people more effectively. If you are looking for new ways to engage and develop your people and accelerate your career success, this is the place for you. We have two levels to accommodate the different phases of where you are in your talent development career and journey.