Mapping the Skills of the Future with Derren Nerland
In today's fast-paced business world, the ability to adapt and evolve is critical. One of the pivotal ways to maintain your organization's competitive edge is by implementing skills mapping in your talent development programs.
This not only empowers your employees to be future-ready, but it also ensures the sustained growth and success of your organization. Unleashing the true potential of your team and aligning it with your strategic goals is truly an investment worth making. Here's how to do it:
Identify Future Skills:
Begin by recognizing the future skills that align with your company's strategic goals. Consider the impact of automation, AI, and other technological advancements on the workforce.
In an era where automation, AI, and other technological advancements constantly shape our workforce, it is increasingly crucial to pinpoint the skills required for future success. The first step to building a robust talent development program is identifying the future skills your company needs to accomplish strategic goals. Strategically anticipating and equipping your organization to handle coming shifts in the job landscape is not always a straightforward exercise.
Nonetheless, it is a crucially proactive approach, ensuring your talent pool is more than mere spectators of change but active participants ready to scale the ebbs and flows of the evolving workspace.
Evaluate Existing Talent:
Next, assess the current skills within your organization. This helps to identify areas of strength and the skills gaps that exist.
One crucial step in implementing skills mapping in talent development programs is the evaluation of existing talent within an organization. This involves taking a careful stock of the current skills, abilities, and talents that exist within the team, and comparing these against the skills that the organization envisions it will need in the future. The objective is not just to identify skills gaps, but to also recognize areas where the team's strengths lie.
Thus, creating an internal talent overview aids in understanding the workforce's current capacity, and indicate what skill areas would need external resourcing or specific focus in future learning and development programs.
Develop a Reskilling and Upskilling Strategy:
Based on the identified skills gaps, create a strategy for reskilling and upskilling your existing employees. The objective is to prepare them for future roles within the company.
As workplaces change and evolve, the skills needed by employees to perform their duties and meet organizational goals also shift. Recognizing these vocational changes and preparing for them ahead of time is integral to maintaining the organization's competitiveness.
A useful strategy to ensure the workforce is equipped with the necessary skills to meet future challenges is to develop a reskilling and upskilling plan. Reskilling programs focus on teaching employees new skills that are needed for different job roles within the same company. On the other hand, upskilling initiatives aim at enhancing employees' current skills so they can excel in their existing jobs or assume more advanced roles. Both of these approaches not only prepare the organization for future changes, but also enhance employee satisfaction and retention by offering them opportunities for professional development and progression.
Implement a Skills Mapping System:
Employ a skills mapping system that connects employees with appropriate learning opportunities. 
Implementing a skills mapping system within a talent development program requires mindful planning and execution. The system should ideally establish a robust connection between employees and relevant learning opportunities. This dynamic network not only caters to current skills requirements but also adjusts to future evolutions in job roles and needs.
The core idea is to promote efficiency and productivity within departments, teams, or the entire organization by addressing skills gaps proactively and systematically. Given the rapid pace at which workplaces and industries are evolving, such a system plays a key role in preparing the talent pool for imminent changes.
In the evolving world of work, skills mapping is a strategic tool that can empower talent development professionals to build a future-ready workforce. The steps outlined in this guide aim to help you navigate this process with confidence. Starting with foresight - recognizing future skills, through introspection - assessing the current talent, to action - developing reskilling and upskilling strategies and finally to the implementation of a dynamic skills mapping system, each step is integral to creating a competent and adaptive workforce.
The future of work may be uncertain, but with this guide, you have the tools to shape it to your advantage.
Don't wait for the future to happen, get out there and create it.
Darren Nerland, an acclaimed figure in the world of learning and development, is renowned for his forward-thinking approach to skills mapping and talent development. With a passion for exploring the latest industry trends and an unwavering commitment to innovation, Darren has carved a unique path that sustains organizational growth and performance. His proven expertise has been honed during his tenures at renowned institutions like Amazon, Microsoft, and the Bill and Melinda Gates Foundation. An influential keynote speaker, he has also successfully culminated the Learna Palooza Conference in Seattle.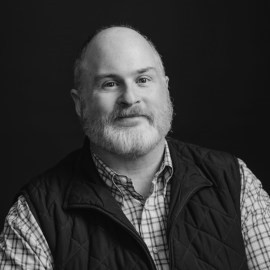 Listen to the podcast episode here:
Join us in the Think Tank Community!
The Talent Development Think Tank Community is where talent development professionals come together to share best practices, discover the latest trends, hear from experts and solve challenges so that they can perform better in their jobs and help their companies develop their people more effectively. If you are looking for new ways to engage and develop your people and accelerate your career success, this is the place for you. We have two levels to accommodate the different phases of where you are in your talent development career and journey.