Redefining L&D Transforming Metrics, Impact, and Growth with Zsolt Olah from Amazon
In this must-listen to podcast episode, Zsolt Olah, a data learning expert at Amazon with over 20 years of experience, breaks down the six things L&D professionals need to give up to modernize their approach and remain relevant. Drawing from his extensive background in computer science, instructional design, and gamification, Zsolt shares relatable insights into the rapidly changing landscape of talent development. If you're an L&D professional feeling the pressure to adapt to new expectations, this episode will help guide you to focus on fostering a learner-centric environment, embracing personalized learning, and solving problems with the right tools and techniques. Here's a snapshot of what Zsolt shares:
Measuring Impact
Measuring the impact of L&D programs is crucial to determining their effectiveness and long-term influence on the workplace. A focus on broad statistics or vanity metrics often overlooks the true value of learning interventions, usually offering a shallow and incomplete picture of their contributions to an organization. L&D professionals must gather and analyze relevant data that showcases the link between learning initiatives and tangible, job-related outcomes. Zsolt Olah emphasized the importance of looking beyond surface-level metrics and instead focusing on the invisible change, or the impact these learning initiatives have on the learners themselves. He believes that L&D professionals have a responsibility to enable and empower learners, not just control their development. By tying learning outcomes to job function and performance, L&D can prove their worth to decision-makers and demonstrate the benefits offered by their initiatives.
The Metaverse and its Impact on Learning and Development
The metaverse has become a buzzword in the world of technology, and opinions regarding its potential impact on learning and development are varied. As a concept still in its infancy, debates continue around what the metaverse actually encompasses and the implications it may have for education and workplace training. Consequently, L&D professionals must be prepared to adapt but should remain focused on solving real-world problems and meeting the needs of learners. Zsolt Olah shared his opinion that the metaverse will be significant in the future, but he advised L&D professionals not to worry about it at this stage. Instead, he recommended focusing on the problems they need to solve, their vision, and relevant guidelines rather than getting caught up in theoretical debates. As a central theme of the conversation, Olah's insights underscored the importance of problem-solving and effective learning solutions in the ever-evolving field of talent development.
Using Data for Learning and Development
In today's data-driven world, harnessing the power of information can drastically improve the effectiveness of learning and development programs. Data can reveal invaluable insights into the performance of employees, spot trends within organizations, and support the development of targeted interventions. It is essential for L&D professionals to build data literacy skills to understand and analyze complex datasets effectively. Harnessing data was a key theme in the conversation between Andy Storch and Zsolt Olah, as they discussed its importance in strategically designing learning programs, as well as transforming these insights into a compelling narrative for decision-makers. Olah recommended starting with Jordan Morrow's book on data literacy and collecting data as a beginning point for L&D professionals looking to develop business acumen and stay ahead of the curve.
Leveraging AI and the Hype Around It
Artificial Intelligence (AI) is changing the face of many industries, and L&D is no exception. The potential for AI to revolutionize the way in which learning is designed, delivered, and evaluated promises to create new opportunities and challenges for those in the field. However, it is important not to get caught up in the hype surrounding AI, and instead to focus on the practical applications of the technology and the ways in which it can support business goals and KPIs. During the podcast, Zsolt Olah noted the similarities between the excitement around AI today and the hype surrounding technology in the early 2000s. He encouraged L&D professionals to concentrate on understanding business goals and KPIs, and then explore how AI and other emerging technologies can further support these objectives. By focusing on the problems that need solving, AI can be leveraged effectively and with purpose.
In today's dynamic world, L&D professionals like us must stay ahead of the curve to effectively cater to the needs of our learners. Embracing the insights shared by Andy Storch and Zsolt Olah, we can give up old habits and adopt better approaches to create a more engaging and practical learning experience. The aspects discussed in this podcast episode are vital stepping stones on the path to L&D success. Stay motivated, and you'll undoubtedly make a significant impact on the world of learning and development.
With a unique blend of expertise in technology, data, learning, and motivation, Zsolt Olah has been an influential figure in the learning and development industry for over two decades. As a Senior Learning Technologist at Amazon, Zsolt's mission is to enable people to create less content while achieving more impact using the right mix of technology, data, and learning. His thought leadership and innovative ideas have made him a sought-after expert in storytelling with data, gamification, learning design, and analytics. Zsolt's passion for sharing knowledge is evident in his extensive collection of articles on LinkedIn and various industry publications.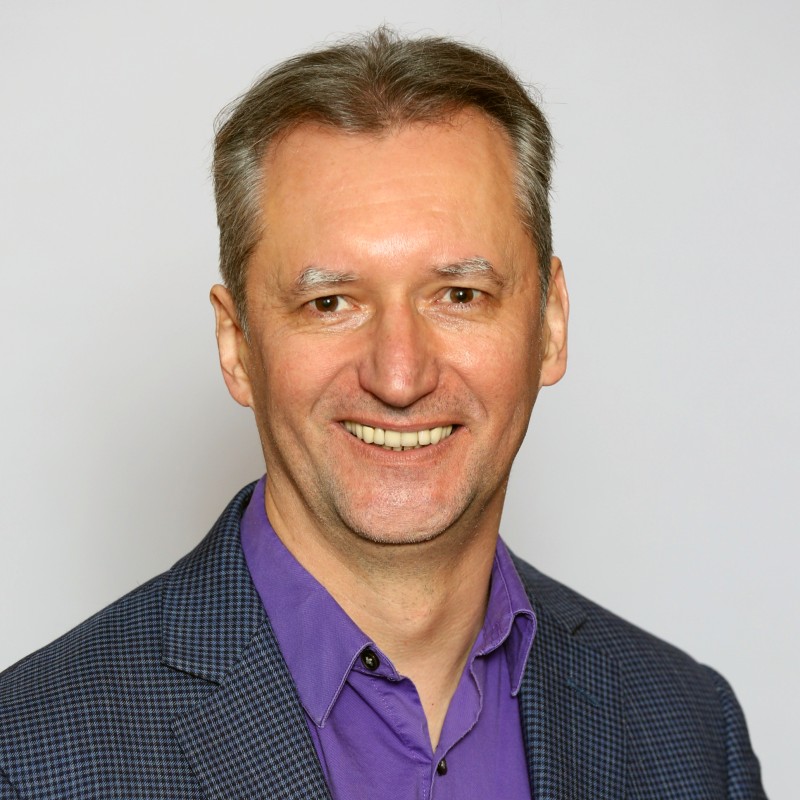 Listen to the podcast episode here:
Join us in the Think Tank Community!
The Talent Development Think Tank Community is where talent development professionals come together to share best practices, discover the latest trends, hear from experts and solve challenges so that they can perform better in their jobs and help their companies develop their people more effectively. If you are looking for new ways to engage and develop your people and accelerate your career success, this is the place for you. We have two levels to accommodate the different phases of where you are in your talent development career and journey.