Transforming Training Programs with Liz Bruno: Lessons from Baptist Health
If you're feeling frustrated and overwhelmed by outdated training programs that hinder talent development, leading to low employee engagement and retention, then you are not alone! Managers may have already tried implementing generic, one-size-fits-all training modules without considering individual learning styles, leading to disinterest and disengagement from employees.
Liz Bruno was on the Talent Development Think Tank Podcast to share how she revamped her training programs at Baptist Health. Here are the top takeaways on how to revamp your own training program:
Diagnosing the Performance Culture
In modernizing training programs, it is essential to first diagnose the performance culture of an organization. This involves identifying key issues, understanding the root causes of these issues, and determining the best course of action to address them. This approach ensures that training programs are tailored to solve real performance problems and enhance workforce capabilities. An effective diagnostic process can lead to a more targeted and impactful talent development strategy. Liz Bruno emphasized the importance of taking a problem-solving approach, rather than simply fulfilling training requests from various departments. By diagnosing performance issues at Baptist Health, she implemented learning strategies that addressed the root causes, instead of just treating symptoms. Bruno's approach allowed her team to be proactive and focus on creating real solutions for the organization and its employees.
Changing Mindsets
Changing mindsets in an organization is a critical aspect of modernizing training programs. This involves shifting the focus from traditional, passive approaches to active, engaged learning, and problem-solving. Encouraging employees to take ownership of their development and fostering a culture of growth can help create a more dynamic and innovative workforce. In the podcast, Liz Bruno highlighted her efforts to change how people think about learning and development at Baptist Health. She shared the importance of building relationships with influencers in the organization and working with them to instill a problem-solving mindset. By doing so, she has helped create an environment where employees are encouraged to actively engage in their development and address performance issues more effectively.
Talent Development Programs
Implementing targeted talent development programs can help businesses improve workforce skills and retain valuable employees. Such programs need to be carefully designed to address specific knowledge and skill gaps while offering employees opportunities for continuous growth. As the workforce evolves, so too should the development opportunities provided to employees. Liz Bruno talked about her experience in developing a nurse residency program at Winter's Healthcare and providing skilling and upskilling options for both clinical and non-clinical areas. Her initiatives focused on giving employees the tools and knowledge they needed to progress professionally while also emphasizing the importance of personal responsibility in career development. Her insights can be valuable for businesses looking to create effective talent development programs.
Redesigning HR Strategies
Redesigning HR strategies is an important aspect of modernizing training programs and adapting to the changing job market. Employers must re-evaluate traditional methods and seek ways to create more engaging and successful learning experiences. This may involve embracing new technologies, reconfiguring learning strategies, and focusing on fostering employee growth and development. Throughout the conversation with Andy Storch, Liz Bruno emphasized the need for companies to adapt and rethink their approach to learning and development. She provided insights on how to create engaging learning experiences at Baptist Health and called for businesses to make continuous improvements in their HR strategies. These insights can serve as valuable guidance for organizations looking to modernize their training programs to meet the needs of today's workforce.
Certifications and Skills
In a rapidly changing job market, focusing on relevant skills and certifications is becoming increasingly important. Companies should prioritize practical abilities and experiences over traditional educational qualifications to ensure they are recruiting and developing a workforce that is equipped to tackle the challenges of the modern business world. Liz Bruno questioned the need for degrees for certain roles and encouraged organizations to place more importance on the skills that truly matter. She believes that companies should prioritize the acquisition of relevant certifications and experiences over formal education, ensuring that employees have the capabilities they need for their roles. This approach can help companies develop a workforce that not only meets the current needs but is also prepared to adapt and grow as the business environment evolves.
Liz Bruno, an accomplished healthcare professional, is currently the Vice President and Chief Learning Officer at Baptist Health. With extensive experience in the field, Liz has held various leadership roles in learning and development across several health systems. She is also an Advanced Practice Psychiatric Nurse and a proud University of Pennsylvania graduate. Liz's expertise spans teaching, training, educational leadership, performance consulting, and nursing management. With a passion for human performance improvement, she has successfully introduced new concepts and built innovative programs at Baptist Health.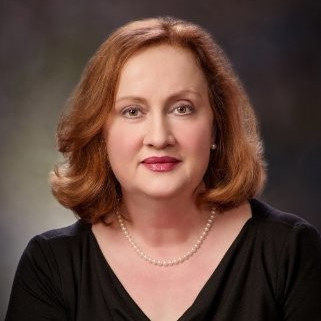 Listen to the podcast episode here:
Join us in the Think Tank Community!
The Talent Development Think Tank Community is where talent development professionals come together to share best practices, discover the latest trends, hear from experts and solve challenges so that they can perform better in their jobs and help their companies develop their people more effectively. If you are looking for new ways to engage and develop your people and accelerate your career success, this is the place for you. We have two levels to accommodate the different phases of where you are in your talent development career and journey.