Creating a Skills-Based Workforce Strategy using People Analytics with Dr. Serena Huang
If you're a Talent Development professional who wants to keep up with the latest tools and trends in People Analytics, you've landed in the right place! Dr. Serena Huang has background as an immigrant and passion for continuous learning make her relatable to people who want to invest in their skill development. She'll teach you how to create a skills-based workforce strategy using data analytics to assess your current employees' skills and identify the essential skills you need to hire for. Here's how:
Skill-Based Workforce Strategy
Creating a skill-based workforce strategy involves understanding the most essential skills required for organizational success and building employee competencies in those areas. By identifying and leveraging the unique talents of each individual, businesses can accelerate growth and performance. Implementing this approach calls for a shift away from traditional degree-oriented hiring practices, focusing instead on the specific abilities an individual brings to the table. Dr. Serena Huang shares her insights on the topic during her conversation on the Talent Development Think Tank podcast. She highlighted the growing trend of companies adopting a skills-based approach to hiring and people development. Huang mentioned the increasing popularity of boot camps that train individuals to perform specific tasks effectively, such as coding, without necessarily holding a bachelor's degree. She emphasized the significant benefits of this approach for both employers and job-seekers and encouraged organizations to prioritize developing essential skills in their workforce.
People Analytics for DEI and L&D Improvement
People analytics provides valuable insight into key employee metrics, which can help organizations make data-driven talent development decisions. By leveraging data analytics, Talent Development professionals can ensure diversity, equity, and inclusion (DEI) initiatives are effective and sharpen the organization's learning and development programs. During this podcast interview, Dr. Serena Huang discussed how people analytics can be a valuable tool in crafting an organization's DEI and L&D initiatives. She encouraged businesses to use data analytics to identify areas of potential growth and assess the impact of their programs. Huang also explained how these insights could help organizations tailor their L&D initiatives to better align with the skills and competencies needed for present and future roles.
Mental Health and Employee Experience in Skilled Workforce Strategy
Supporting employee mental health is a vital part of crafting a comprehensive skilled workforce strategy. Promoting overall well-being and addressing mental health concerns in the workplace leads to a more productive and engaged workforce. Taking employee feedback and using data analytics to monitor overall satisfaction, identify areas for improvement, and tailor benefits can help support mental health in the workplace. In the podcast episode, Dr. Serena Huang emphasized the importance of mental health in shaping workforce strategy. She advocated for companies to use employee feedback and data analytics to continuously monitor and improve overall employee well-being. By taking a data-driven approach, organizations can better address mental health concerns and maintain a workforce that feels supported and valued
Creating a skills-based workforce strategy using people analytics is an essential part of achieving your desired result. By focusing on the skills of your existing workforce, you can develop a comprehensive plan that takes into account the unique needs of your organization. This approach requires careful analysis of your current workforce, identifying areas where you can improve the skills of your employees, and then implementing a plan that addresses those needs. With a data-driven strategy in place, you can help your organization succeed in today's competitive business environment.
Dr. Serena Huang is an accomplished thought leader and professional keynote speaker specializing in People Analytics, HR Technology, Future of Work, Ethical AI, Employee Experience, and Mental Health. With extensive experience in data analytics and HR strategy, Serena has collaborated with leading multinational companies like PayPal, GE, Kraft Heinz, Coke Industries, and Deloitte. As a LinkedIn Learning Instructor, she developed a course called The Data Science of People Analytics and is a respected LinkedIn Influencer for the prestigious LinkedIn Creator Accelerator program. Dr. Huang is dedicated to empowering HR professionals with the knowledge and tools they need to create data-driven, skill-based workforce strategies.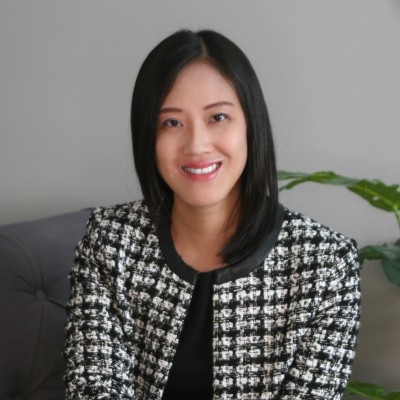 Listen to the podcast episode here:
Join us in the Think Tank Community!
The Talent Development Think Tank Community is where talent development professionals come together to share best practices, discover the latest trends, hear from experts and solve challenges so that they can perform better in their jobs and help their companies develop their people more effectively. If you are looking for new ways to engage and develop your people and accelerate your career success, this is the place for you. We have two levels to accommodate the different phases of where you are in your talent development career and journey.